So, I saw this here screenshot board and I thought to myself "Well, here's a place that hasn't been sullied with my perfectly normal mundane screenshots. Let's fix that!"
Loving that Weapons of the Third Era mod, specifically the combat staves it adds.
Yes that is a random catgirl in Skyrim, no I have no regrets....
My catgirl...tank....cat-tank! Praying at the altar of Dibella in Morthal.
I always imagined this shot on the back of a game box...it just looks like it would...fit...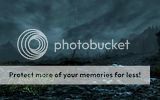 The Imperial Guards in Riften take security VERY seriously.
So I was just walkin' along in Riften, one fine day, when all of the sudden I see at least 5 guards running towards something. I, being the adventurous sort that can shoot lighting out of every f***ing pore in my body, followed them to an estate nearby. In this estate I found even MORE guards and one dead thief...well dead is a bit of an understatement, he was DYING when I walked after being stabbed with at least ten swords... Any desire to join the thieve's guild was then and forever more killed....literally...
Duh Mudder of awull Mudcrabs
"Okay...all of you saw it! It was a LOT bigger BEFORE I lit it up like an ligthbulb!"
Moral of the story: Disintegrate perk makes for bad credibility.